A strong communitarian culture has been instilled and enforced by the Chinese government. In other words, individual success or individuality is frowned upon. Rather, as a group or community, true success is manageable. If an initiative or project fails, the group fails, and if there is success, it is because of the group as a whole. Chinese government has instilled this into the minds of the people, making them conscious of their daily decisions as it reflects the community as a whole. In correlation, the Chinese government has pushed citizens to have a great sense of Chinese pride, never talking ill about their country, the products and services offered, and their people. Therefore, Chinese musicals/artists have success or have the potential to be successful if there movement, songs, and lyrics align with Chinese core values and beliefs and do not go against the government. When it comes to artists/entertainers, both international and domestic artists are censors or banned if:
– their heart and morality are not aligned with the party and whose morality is not noble
– they are tasteless, vulgar and obscene
– their ideological level is low and have no class
– their character has stains, scandals and problematic moral integrity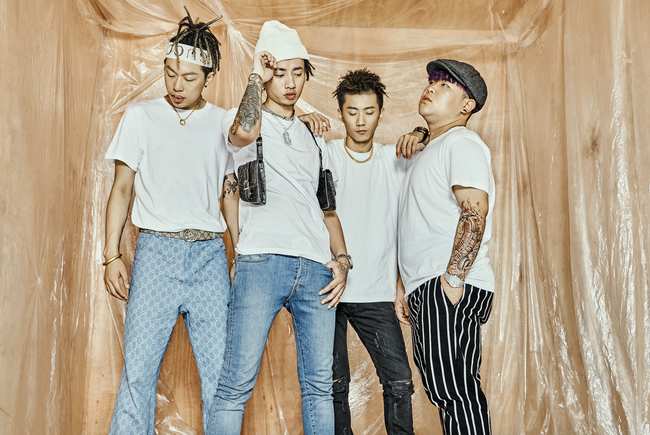 The Higher Brothers, a four person hip-hop group from Chengdu city consisting of Masiwei, Psy. P, Melo, and DZ Know have taken over mainland China by storm and are making headlines internationally, resonating with the growing urban youth culture in China. The Higher Brothers are China's first internationally acclaimed hip-hop group. With the help of New York based media company, 88rising, the group released their first studio album, "Black Cab". Songs like "Black Cab", talking about the Cab drivers of the Chinese city, "Made in China", and "WeChat", a hyper-phone application combining functions of popular American phone applications, have catapulted them to the Chinese main stage, with their promotion of Chinese pride. As a Chinese university student and fan puts it, "China Represent!"
Crossing over to Western Culture would be a different arena. However, Higher Brothers have already collaborated with popular global brands like Adidas, Beats by Dre, and Air Jordans in China that would increase their recognition by tourists. Nevertheless, what has caught America's attention was a reaction video, a video posted on YouTube of people reacting to other videos. 88rising produced a video of new popular American hip-hop artists reacting to Higher Brother's biggest single, "Made in China". Their reactions, impressed by the Chinese hip-hop group, has not only been seen by influential members on the community but also gathered over 3 million views. This Chinese pride is explained when Masiwei, the leader of the group, says in an interview, "If you say you don't love me, you're lying, because everything you have is made in China".
It still comes into question how the American audience will feel about Chinese lyrics like "Made in China", in a country where there is an extreme American pride. However, America, especially the hip-hop culture today, has become readily accepting of people that are different and go against the grain. For example, American rappers like Smokepurpp and Lil Pump leverage their status as Internet oddities to embark on legitimate careers. According to the Institute of International Education, the total number of Chinese international students in American institutions rose by 48 percent between 2013 and 2016, which may increase Higher Brothers' potential success in America. As Chinese student puts it, "I don't think I ever wanted to be Chinese more than this moment right now." Now, they have begun their North American tour hitting 10 American cities and 2 Canadian cities, already performing in Austin, Texas. Only time will tell whether America brings Higher Brothers great success. With China becoming inseparable from international economic success in all aspects, domestic artists must stay under China's favorable view, while also generating enticing global content. Higher Brothers' lyrics promotes subtle nationalism, while increasing their global presence.
https://hashtaglegend.com/post/best-chinese-hip-hop-artists
https://noisey.vice.com/en_au/article/xw4bkn/higher-brothers-profile-chinese-hip-hop
http://www.papermag.com/higher-brothers-china-censorship-2528064793.html