Lay's is a brand of potato chips that was founded in 1961 under PepsiCo. Lay's is now sold in over 200 countries, and is the most popular brand of chips in the world. Starting out with plain Lay's potato chips to barbecue chips to Sour Cream and Onion, Lay's has created a wide variety of over 200 flavors of potato chips, and that is largely due to their marketing.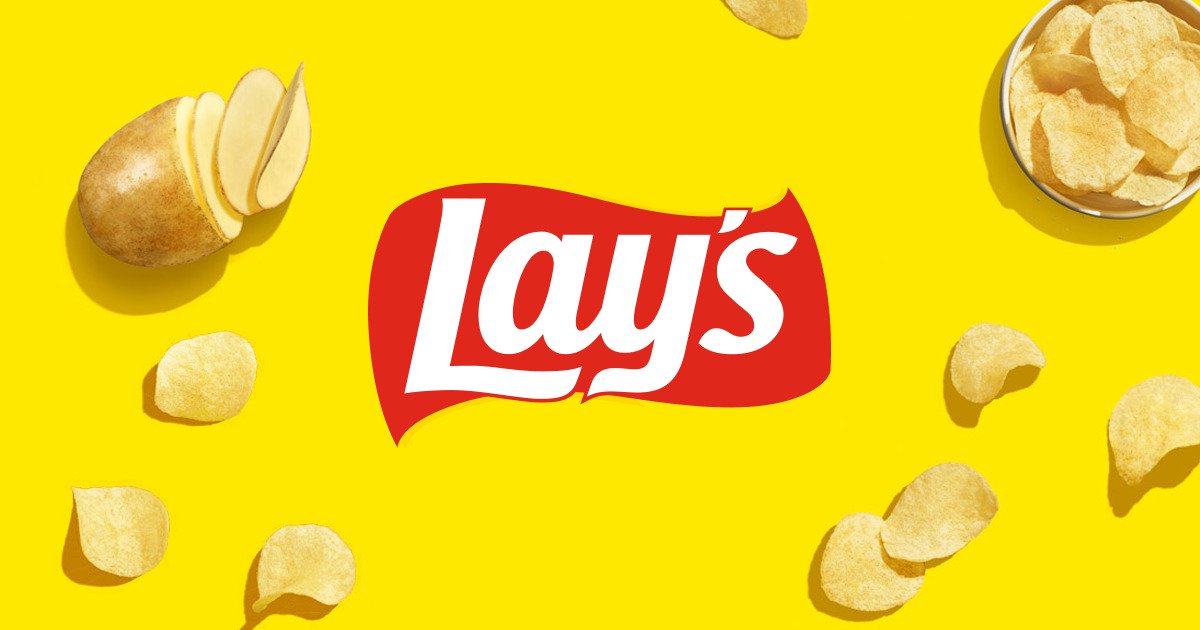 Lay's utilized a heavy localization strategy when expanding into global markets. By conducting heavy market research and focusing on the taste and quality of ingredients, rather than what it offered the customer, Lay's was able to incorporate various flavors into their palate of flavored chips (Bhasin, 2019). Their focus on customer enjoyment at lower prices brought high demand for Lay's chips and created a loyal customer base of Lay's lovers. However, it wasn't until Lay's launched their #DoUsAFlavor campaign that Lay's began to explore the options of expanding their flavors with their markets.
The #DoUsAFlavor campaign was launched in 2012 as a 12-week competition where participants from the United States and Canada proposed their favorite flavors for the chance to have it become a reality. In July 2012, the 10-month campaign received 3.8 million submissions, with the winner creating the "Cheesy Garlic Bread" flavor. That year, Lay's Facebook audience grew to 1.2 million, and their sales during the campaign increased by 12% (Reid & Starker, 2018). Through this campaign, Lay's decided to further expand its flavor offerings to include international markets. By introducing flavors such as Spanish Tomato, Chile Lemon and French Salt and Cracked Pepper, Lay's opened the doors to localizing its product for other regions around the world. For example, Thailand has a Spicy Korean Ramen flavor, while China has a Roasted Fish flavor. These different flavorings, with some being only offered in the market it is targeting, allowed for Lay's to garner favor in multiple markets.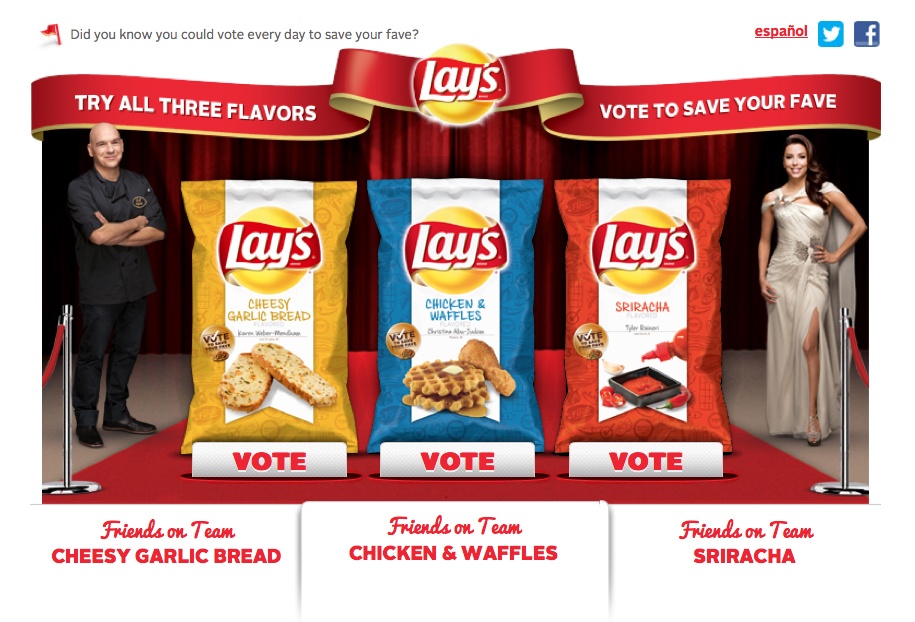 Along with this, Lay's partners with many celebrities to endorse their products. Most recently, Lay's has partnered with Lionel Messi, an Argentinian soccer player for Paris Saint-Germaine FC and the Argentina national football team (Quinn, 2022). This partnership gives Lay's more traction to be popular in international markets, especially in Argentina. Due to soccer's reputation as the most popular sport in the world, this partnership to make a "Greatest Of All Time," or G.O.A.T., Cheese Flavor Series, will be extremely popular, with many countries being receptive to the Cheddar Jalapeno, Queso & Pimienta and Caramelized Onion flavored Lays. Partnering with international superstars gives fans more reasons to consume more Lays, increasing Lay's brand as the best potato chip brand in the world partnered with one of the greatest soccer players in the world. 
Lay's has come up with some innovative flavors in the past, and the way they went about innovating new flavor ideas through user's ideas is ingenious. This provided them with the opportunity to not only cater to tastes in the US, but also gave them the means to create new flavors for international markets. Through these ventures, Lay's has established themselves as the best, creative potato chip brand in the world, and should they keep capitalizing on their creation of new flavors, Lay's will be prosperous for years to come.
Sources:
Bhasin, H. (2019, May 29). Marketing strategy of lays – lays marketing strategy. Marketing91. Retrieved from https://www.marketing91.com/marketing-strategy-of-lays/
Lay's around the world. Lay's Around the World. (2022, May 3). Retrieved from http://laysaroundtheworld.com/
Quinn, D. (2022, March 4). Lionel Messi partners with Lay's on their limited-edition 'Greatest of all time' collection. PEOPLE.com. Retrieved from https://people.com/food/lionel-messi-partners-with-lays-on-a-goat-collection/Reid, S., & Starker, L. (2018, July 17). "Do Us a Flavor" Lay's case study. PennState. Retrieved from https://sites.psu.edu/lrstarker/2018/07/18/do-us-a-flavor-lays-case-study/