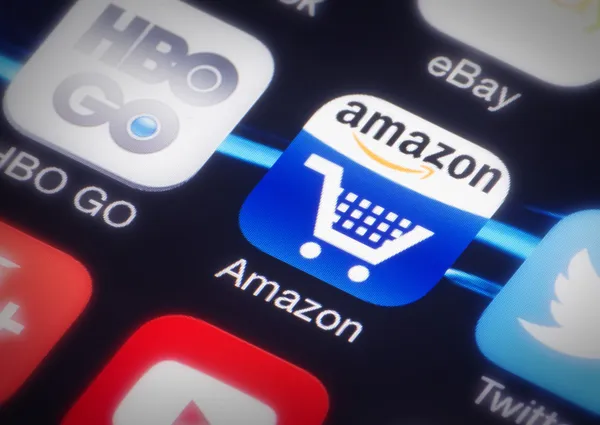 Amazon is ranked as the world's 2nd largest global retailer with sales around $233 billion US even though its market capitalization is the largest at $778 billion. Amazon has dominated e-commerce with 49% market share although in the United States, as of December 2018, e-commerce represents only 11% of all retail.

One product that has been sold globally through Amazon is Win Bigly. This book is written by Scott Adams who is also the comic strip 'Dilbert' creator. In the 90's, Dilbert connected with working white collared Americans in the quirky Office Space environment. This book is written with entertainment in mind but it is about marketing and especially about the marketing of Trump and the liberal media hoax. My favorite example is about the "Fine People" Hoax Funnel where media claims are debunked by multiple sources but liberal citizens are incapable of accepting and continue a spiraling path predicted by Adams.
Persuasion in politics really does not rely on facts anymore. Fact checking whether by online sources, law enforcement, judiciary committees, special investigating counsels, or professors is no longer credible but instead repeating phrases until sub-conscious recognition swaying bias is the new normal. This book explains how Trump has mastered this marketing skill and how his opponents be them presidential candidates, news anchors, critics, or congressional leaders are not matched in skill set. The book either will give a laugh, a dizzying realization on reality, and/or a stubborn confirmation that it cannot be right.
Amazon is now quietly attempted to change the freight shipping industry without national level press coverage. The business model appears to charge rates that merely break even with costs displacing every existing freight company that relies on profits. This is a standard move from our Chinese rivalry for long term planning and even similar to Walmart's versus the mom/pop retailers (except of course Walmart still sought profit but improved distribution through technology). This seems to be an obvious win barring any lobbying efforts among labor or corporations. This seems better thought out than drones everywhere. Will this begin a road map of Amazon brick and mortar stores nationwide?
https://www.youtube.com/results?search_query=Fine+People+Hoax+Funnel
https://www.fool.com/investing/2019/04/28/amazon-tries-to-take-on-entire-trucking-industry.aspx
https://www.businessinsider.com/jeff-bezos-says-amazon-is-a-small-player-in-retail-2019-4