Riot Games' "VALORANT" is a free-to-play tactical shooter that has overtaken the leaderboards as the 6th most popular game in the world (NewZoo, 2022). Despite its release less than two years ago, it has amassed a total of more than 12 million active players per month of 2021, and is continuously growing, with around 1.5 million active players per day (Knudsen, 2022). But what is the secret to the success of VALORANT worldwide?
Country-Specific Character Representation
One feature of VALORANT that is inclusive of various countries and cultures are its agents, or characters. Each agent represents a different country, with voice lines and voice actors coming from that country and spanning from the USA to China to Morocco and more. However, with this representation comes a great amount of fan-based content that further promotes the game, as fans promote their country's agent. For example, VALORANT's Brazil team created a tribute in honor of Raze, a Brazilian agent, shown in the video below which reached 1.8 million views on the main VALORANT channel:
VALORANT has also released a tribute for their Korean agent, Jett, who has become the face of the game due to her popularity in the community, which reached over 3.5 million views:
Promotional Content Creators
Additionally, VALORANT has partnered with a variety of content creators across the globe on the Amazon streaming platform, Twitch, to promote the game. Jonas "AverageJonas" Navarsete, a Norwegian English-speaking streamer became popular for his gameplay and game style. With a follower-base of over 1 million combined followers across various social media platforms, he has become one of the faces of the game, promoting not only gameplay, but also professional esports events (Bergin, 2020).
Along with this, Tyson "TenZ" Ngo, professional player for Sentinels Esports, is one of the most popular VALORANT streamers on the Twitch platform, averaging 30,000 viewers per stream across the world, a feat not many streamers can boast. As a contestant for one of the best competitors in the world, Ngo brings in massive viewership to the game, along with massive viewership in the professional scene, with his team bringing in an average of 500,000-800,000 viewers per match (Marsh, 2021). As a newer game, these numbers are comparable to already established games such as League of Legends or DOTA 2, whose professional esports leagues have been established for 5+ years. With creators from various countries, representing different regions of the world, global users can experience more VALORANT by watching their favorite streamers or professional players, which further encourages them to play the game and improve.
In-Game Content
VALORANT also gains more players through its free content, released in-game and through Twitch drops. This free content, such as skins, sprays, and banners, which can be retrieved through Amazon's Twitch Prime Gaming, and watching certain streamers during major events. With this free content, more and more new players are encouraged to download the game for free and purchase in-game content, some of which cost as little as $10 for sets of skins. These skins not only include references to community-generated content, but allow for players to emote and show off their purchases in their matches.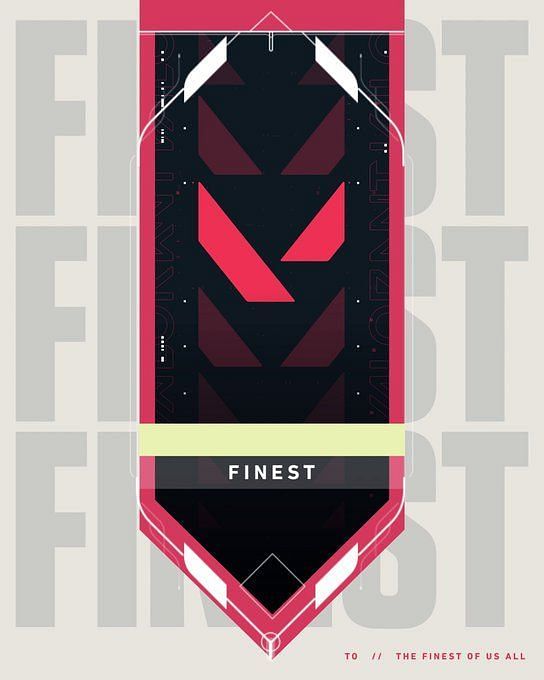 So what was the key to VALORANT's marketing strategy?
UGC, or user-generated content, has been a major factor in VALORANT's success, and has sparked an extra level of marketing that Riot Games did not have to provide. Although it does keep up with its marketing by creating lore for fans to mull over and new ways to engage their audiences through in-game content, Riot Games' VALORANT has been popularized globally due to each region in the world creating their own content to continue to promote the game, and to encourage new users to try the game.
References:
Bergin, L. (2020, December 18). From Opera to Sova: An interview with Valorant's AverageJonas. Dexerto. Retrieved from https://www.dexerto.com/valorant/from-opera-to-sova-an-interview-with-valorants-averagejonas-1481354/
Knudsen, C. (2022, April 1). How many people play valorant? Player count tracker: 2022. Dexerto. Retrieved from https://www.dexerto.com/valorant/how-many-people-play-valorant-player-count-tracker-2022-1668158/#:~:text=Valorant%20maintained%20an%20estimated%20total,2021%2C%20according%20to%20Active%20Player.
Marsh, J. (2021, July 5). Shroud claims 'TenZ is the best player in the World Right Now'. GGRecon. Retrieved from https://www.ggrecon.com/articles/tenz-best-player-in-valorant-shroud/Most Popular PC Games – Global. Newzoo. (2022, April 15). Retrieved from https://newzoo.com/insights/rankings/top-20-pc-games/