Cosmetics companies have started to become more culturally sensitive to the vast array of skin tones when formulating their foundation colors. Expanding from the former-norm of "Very Light," "Light," "Medium," "Dark," and "Very Dark" range, cosmetic companies are aiming for 40 different foundation shades; a standard set by Rhianna's Fenty Beauty.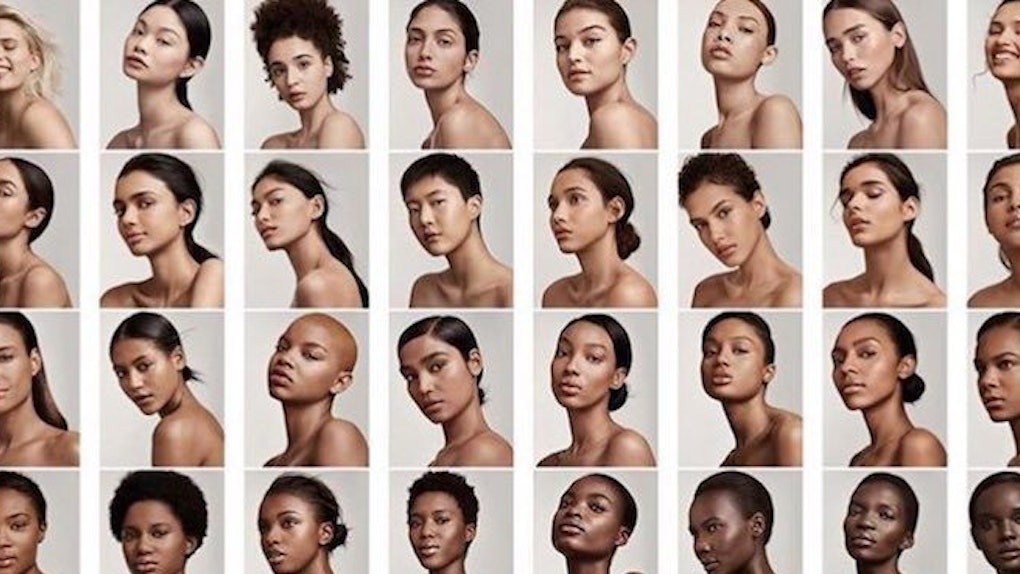 Fenty Beauty launched in September 2017 with an unprecedented 40 foundation shades in its lineup. Now offering 50 foundation shades, the brand is dedicated to inclusivity with a special focus on hard-to-match skin tones that were unrepresented in other mainstream cosmetic lines. Rhianna created Fenty Beauty "so that women everywhere would be included."
It's not a profound concept that people want to feel included and seen. However, this has been a challenge for a lot of industries, the cosmetics industry in particular. Perhaps the R&D expense just seemed too high to offer more shades than the standard five?
Fenty Beauty proved to all the other cosmetics companies that diverse and inclusive foundation shade ranges can be produced. The overwhelmingly positive response that Fenty Beauty received upon launch also proved that customers are now going to demand nothing less. Established cosmetic brands like CoverGirl, Maybelline, Dior, and others now carry at least 40 shades of foundation.
A person's skin tone is a part of their identity. For Krystal Robertson, a 26-year old woman with albinism, finding a foundation match with Fenty made her feel ". . . that me finally being myself was worth it . . . It actually means the world that [Rihanna] not only made a diversity of shades for all women of color, but she brought us together."
While MAC Cosmetics was technically first on the scene to offer 40+ shades of foundation, Fenty Beauty focused on the inclusivity of the brand in its marketing, which is why it has the reputation of setting the industry standard on offering a wide range of foundation shades.
However, it is not enough to simply claim your brand is inclusive, the makeup must reflect it. There is a huge difference between a truly inclusive brand and a brand with 40 shades of foundation with 35 of them being somewhere in the middle, leaving the other 5 with harsh contrast light or dark. Milk Makeup offers 16 shades of foundation and successfully evenly distributes the variation between light, medium, and dark.
As we move toward a global economy, it is crucial for brands to be inclusive. Sometimes, doing so takes shaking up an industry and setting new standards.
What are your thoughts on the cosmetics inclusivity revolution that Fenty Beauty sparked in 2017?
-Cassity Brown