It seems like everywhere I go, any interaction I have, whether on my receipt or in person, I am always asked to take a survey. Please take this quick 5 minute survey and get 15% off your next purchase. Please fill out this survey for a chance to win a $1,500 gift card. Complete a short online survey and be entered in a monthly sweepstakes and the list goes on.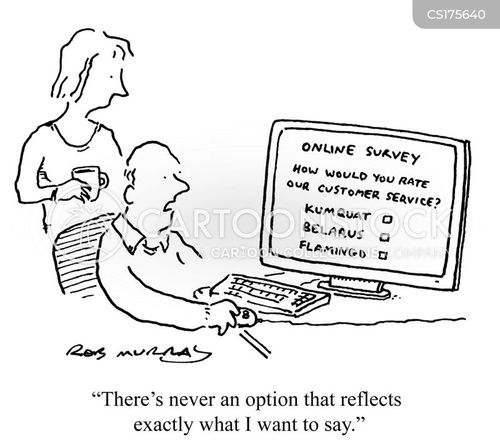 If you've never filled one of these out let me save you the trouble… The surveys typically ask you to rate on a scale of 1 to 10 your experience regarding environment, displays, accessibility of items, products you look for, check out experience, the degree in which you feel appreciated, service, quality of products, price, whether you would return again, how frequently you visit, why were you visiting the store, how old you are, your income etc. One survey I took had over 50 questions! It doesn't stop at retail stores either. I open a new website; I am prompted to take a survey. I click the "X" and I am annoyed I can't just visit a website without being probed for my opinion. Marketers want to know our opinions, expectations, feelings and habits… all the time!
Those maybe the typical ones but last month I got one in the mail that really took the cake. It came from a local Police Department.
"Dear Motorist: According to our records on ____ at ___ you were contacted by a member of the Police Department's Traffic Safety Bureau…. Please reflect back and check a box next to the word which best describes your feelings concerning your recent contact. (Excellent, Good, Fair, Poor, Fail)
The reason for the "contact" was that I got pulled over for speeding. Guilty as charged but I was expecting the actual ticket in the mail not some feel good survey. (For the record, I rarely speed- this is my first citation in 8 years.) My favorite part of the letter was "The fact that you received a citation or warning should not reflect your rating of the officer's performance."  Really?  I was curious as to who even fills these out?  I wonder if this was spurred in light of all the negative police press in the media (Ferguson), or maybe this is something that agencies have been doing all along. It makes sense that they want to know how their officers are acting when they are on the job but is this really the way they check on their officers. Maybe they are looking to see the overall satisfaction of those that drive through their town. Maybe they are looking at way to brand themselves as the "Friendliest Police Department in America".  Is my experience really going to change the way officers will behave in the future? What if my experience was bad?
Companies like Survey Monkey, Gallup, and Foresee (just to name a few) help business make these surveys.  Everyone has an opinion and marketers want to know. I'll admit I've filled out these surveys in hopes of maybe winning a gift card but haven't won anything yet. Recently I filled one out for Sprouts and since I wasn't 100% satisfied with my visit they asked if someone could contact me to speak further about the experience. I complied. Let's see if they will contact me. I don't know if I'm going to fill out the police survey; the officer was not personable at all, and very robotic. I think I've had enough contact with them. Thank you for reading my blog and if you wouldn't mind, could you take a moment and fill out a survey?